Sunday Conversation: G-Eazy On Entering The NFT Space, His Mountain Man Side And Paying Tribute To His Mom
"The Geralds."There are all these different cool things that people can get with the NFTs.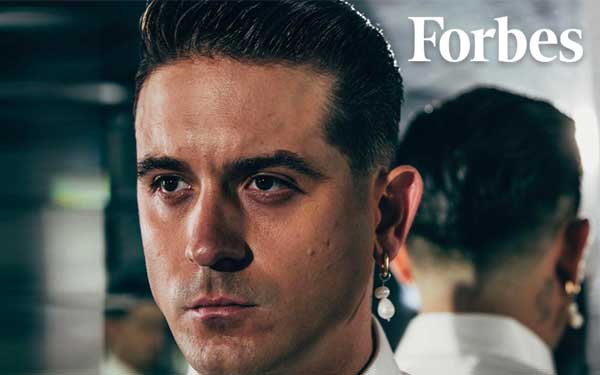 G-Eazy is the latest artist to enter the NFT space. The multi-dimensional rapper/producer has teamed with digital artist Dzanar and the Quincy Jones-backed OneOf for "The Geralds," a new collection that showcases his many different sides and hobbies, from his mountain man persona to the skateboarder. And fans who purchase the NFTs will have the chance to win VIP perks, from dinner with G-Eazy to hanging with him in Vegas.
As G-Eazy explained when we spoke about it, it's important for him to share the different aspects of his personality and be open with his fans. When he delivered the song "Angel," last month for his mom, who passed last November of cancer, he was blown away by the response.
I spoke with G-Eazy about the NFT collection, the genius of Danny Elfman's Coachella set, why he chose to team with OneOf for his first foray into NFTs and why none of his fans should be surprised if he makes a country album in his mountain cabin one day.Steve Baltin: Since the last time I saw you was in the pit at Coachella, how amazing was that Danny Elfman set?
G-Eazy: Oh my God, man. That was definitely my favorite set of the weekend. I'm a huge, huge Danny Elfman fan. And I love the way he combines his stuff.
JOIN THE COMMUNITY.
COLLECT NFTS FROM YOUR FAVORITE MUSIC, SPORTS & LIFESTYLE MOMENTS.